COLLABORATION WITH FRAUENSCHUH MODE FASHION COMPANY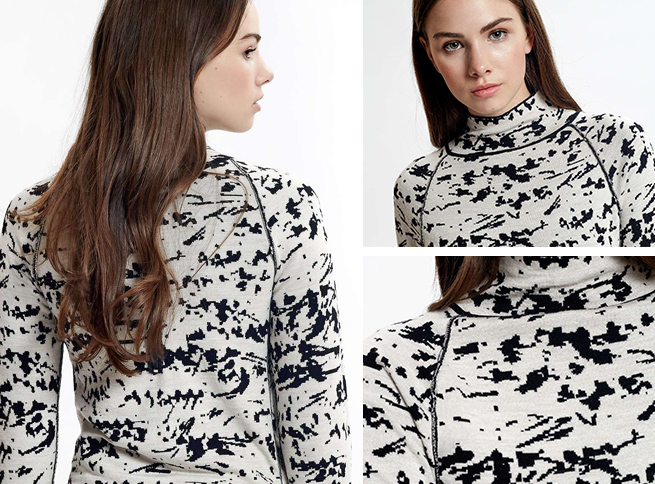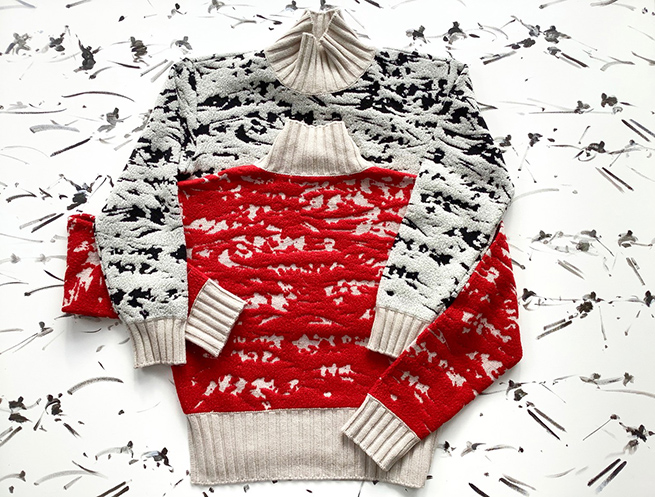 During an exhibition in Kitzbühel 2016-17, I met Kaspar Frauenschuh, who I discovered had been following my exhibitions in Kitzbühel since 2011.
Frauenschuh Mode is a small, international, high end luxury fashion manufacturing company, based in Kitzbühel.
In March 2018, Kaspar Frauenschuh asked me if I would be interested in discussing design possibilities for fashion knitwear using motifs taken directly from my paintings. I immediately sensed that Kaspar had acquired a global understanding of my work. This included both my ski and my landscape works. After our first meeting I was confident to go ahead and allow his designer daughter Lauren Frauenschuh and the team, to start exploring the possibilites of translating my work into fashion.
Frauenschuh, as well only using the finest materials, always work in a very creative but highly technical way. Having gained some basic knowledge about the manufacture of textile, I was confident regarding the research that Frauenschuh would require in order to translate my painting into very original fashion garments.
The first results of our collaboration arrived in late 2018. Further developments followed and 2019 saw the arrival of the first cashmere and merino pullovers that Lauren had designed .They were brilliant ! They had indeed captured the essence of my work and yet were beautiful in their own right. When the pullovers were excitedly tried on, their orginality was even more striking and this immediately inspired me further, for both design and painting ideas.
Artistic spontaneity is the key and the catalyst of my collaboration with Frauenschuh.
MUSIC AND LIGHT 81×100
Stoneham – White Face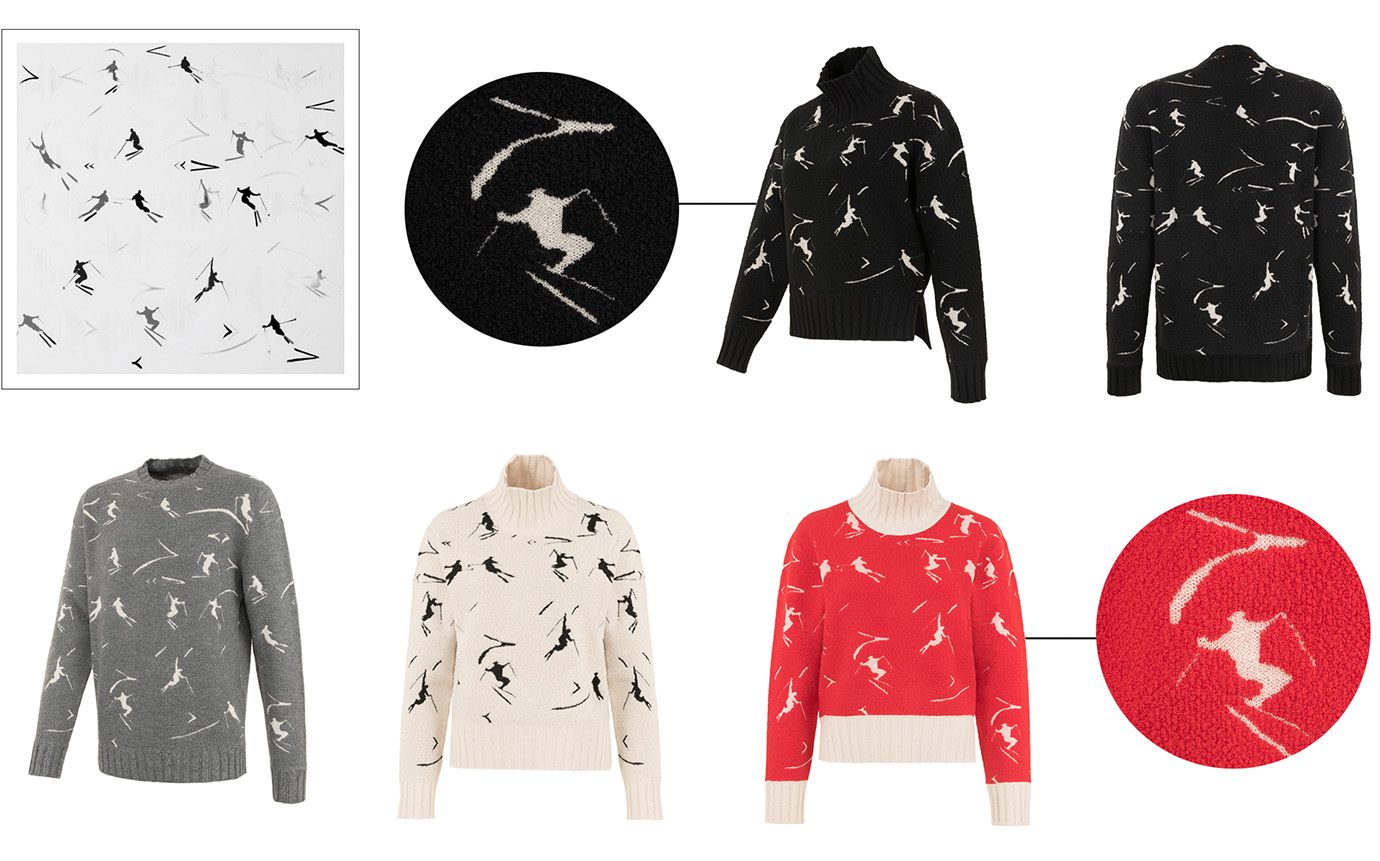 SYNAPSES 105×75
Mont Blanc – Marmolatta – Snowbird – Heavenly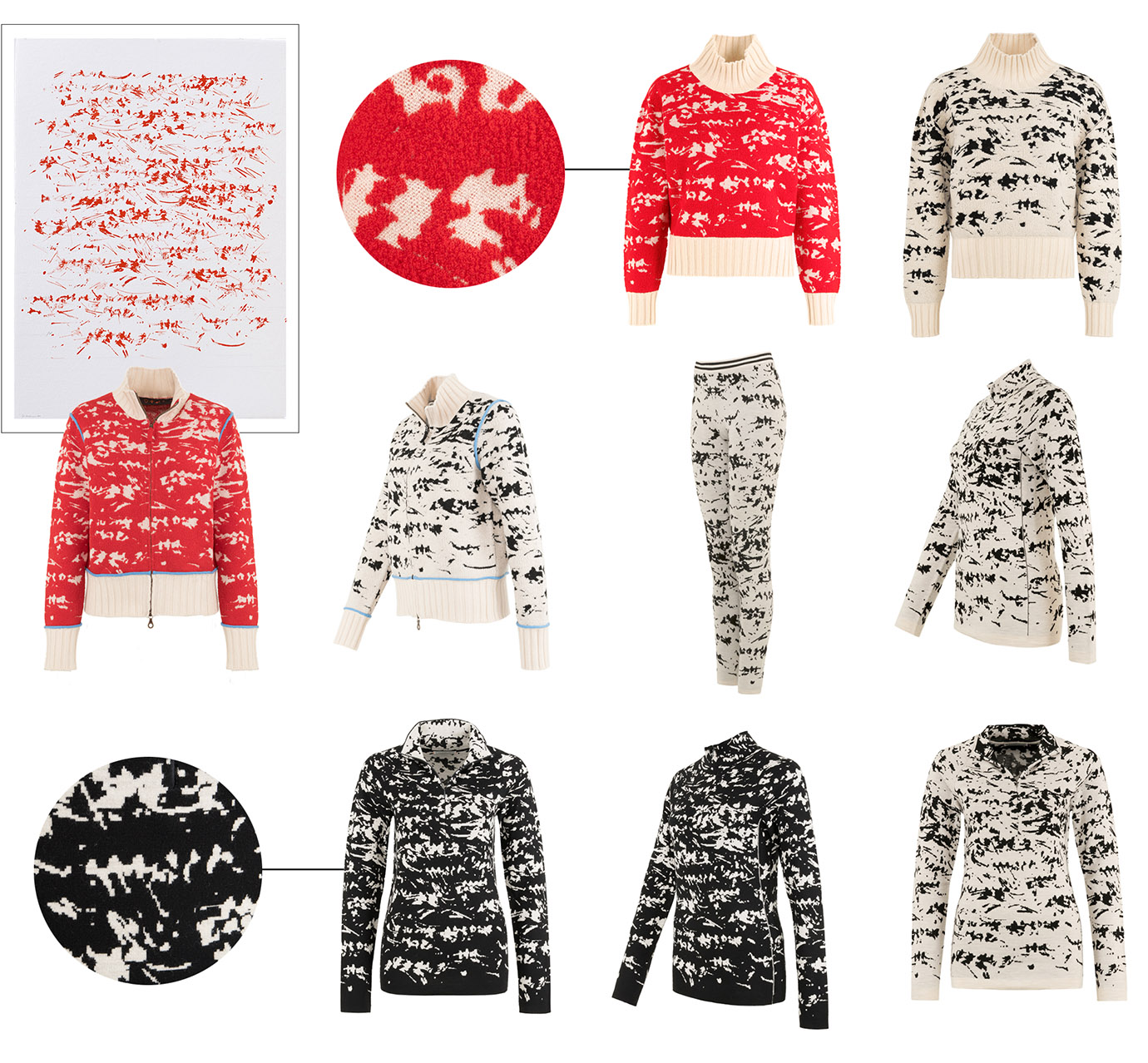 THE CROSSING 2016 75×55
Whistler