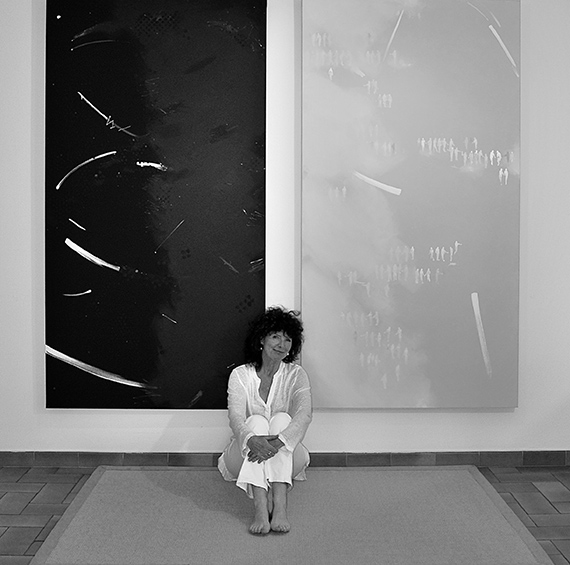 Painting commission
for biohazard clothing manufacturer 2009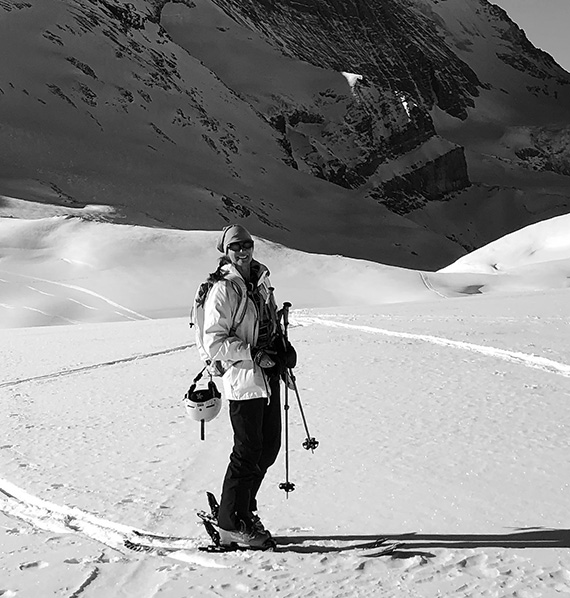 Glacier de la Grande Motte -Tignes –
Zoë Kronberger was born in England in 1952 and worked in London until 1990. She lives in south eastern France and divides her time between the Val d'Isère, Alps and the Monts de Vaucluse, Provence.
She studied graphic design at Manchester College of Art and Design, which was her initial choice of profession. However, growing up in a scientific, musical and artistic family, she was exposed to many creative outlets. She rapidly left formal art training for a career in music.
From the mid 1970s until 1998, she worked as a pianist and composer in London, encompassing several musical genres; Rock, Jazz Fusion, Funk, Pop, and string quartets much of which is production music used by film and television. In 2000 she decided to concentrate entirely on painting.
On moving to France 1990 her drive to paint gained momentum resulting in themes directly inspired by her surroundings. By 2000, her work had clearly started show the cardinal points of her creative process.
'Influenced by the structure of music and the immediacy of graphic design she weaves, fuses and accelerates these elements into her paintings. The power of her art lies in the inherent rhythm of her composition, balance of elements and the ability to target her strokes with great precision'.
Regarding aspects of her work, she says, "It's physical – it can feel like I am bending forces and living in the air. At other times I am 'hearing' and decoding complex visual patterns. My subject gets under my feet and into my mind".
Exhibitions
France, England, Austria and Switzerland with commissioned works undertaken for and private and corporate.